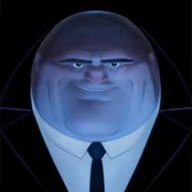 Bronze Contributor
Read Fastlane!
Read Unscripted!
Speedway Pass
I wanted to take this time to talk a little about a lost art form. Customer service. In this post I want people to share ideas of great and terrible customer service experiences they've had. In this way, we can all learn.

Worst: Calling HP for help fixing my printer. Good lord I was on the phone for over two hours. Sure the printer is old but not ancient. The phone maze, hold for this, hold for that. A miserable and time-wasting experience. Not glamorous, but it really sticks out to me.

Best: There's a few I can think of. One is a local diner that I go to. Always fast and immediate service, always attentive to food and drink needs.

But the best I can think of came from Namecheap. Namecheap helped me multiple times when I was transferring domains. The service was instantaneous. No pre-programmed non-sense and I got in touch with someone who not only knew their website, but the one I was transferring from. No big hassle of "I need this and that info," just a clear and direct answer.