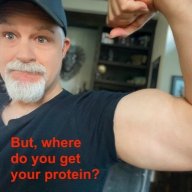 I followed the science; all I found was money.
Staff member
FASTLANE INSIDER
EPIC CONTRIBUTOR
Read Rat-Race Escape!
Read Fastlane!
Read Unscripted!
Summit Attendee
Speedway Pass
Jul 23, 2007
35,646
142,246
Folks who are interested in investing in companies via equity crowd sourcing?
Avoid WeFunder.
I can't speak for how the other equity-crowd-sourcing companies operate.
The platform is a joke for investors, but let me tell you, as an early stage company, its a great place to get 0% loans and 0% equity funding.
Let me give you the process in a nutshell.
Invest $X,000s in a company.
Wait 4 years.
Company gets acquired.
Get your original investment back.
No gains, no explanation, nothing.
What a F*cking joke.
I had two investments with them and the company I invested in got acquired (YEA!!!!!!! Right?) -- but guess what? The investors got ZERO ROI, just a cute little note about getting your money back. Gee thanks!