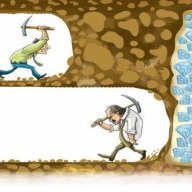 Never give up
FASTLANE INSIDER
EPIC CONTRIBUTOR
Read Fastlane!
Read Unscripted!
Speedway Pass
I've been noticing this problem more and more often recently: people in their late twenties/early thirties are lonely and have very few friends. Perhaps it's only limited to me, my girlfriend, and some people I know so I wanted to post this thread and figure this out. Here are a few thoughts to offer more detail:
In my hometown, I have 0 friends with whom I meet up regularly. I had one friend until last year when his son was born. He had been telling me all the time that nothing would change when he would become a father (I never believed him) but now we talk only online. I think I saw him last time over six months ago. Before, we used to meet at least 2-3 times a week. My other friends who live in the same city have gone in a different direction in life and we don't really mesh that well anymore. We sometimes meet but usually I'm okay with just one meeting per 3 months or so.
My other friends are almost exclusively virtual. We talk online but we rarely meet (1-2 times a year) or never. It's still good to be able to talk online but it's not the same as doing fun stuff together regularly and being spontaneous (impossible since they all live between 2-5 hours by car from where I live).
Almost all our friends/people we know lack initiative. If I organize something, they will join but by themselves they almost never set up anything. This makes me feel that they don't really care much about the relationship. So in return, I don't put in that much effort anymore.
In the case of my girlfriend, her friends have so little time that their lives are limited to work, home (with their partner), and their dogs. And we're talking about young people who supposedly should enjoy their youth.
As sad as it is, unless I'm traveling or learning something new with a coach, this forum is usually the main way I interact with strangers. I do enjoy this but like I said above, I'd like to have some deep friendships with people I trust that share my values and are available to do fun stuff together. As it is now, whatever new things I do, I just hire a coach and sometimes he or she becomes my sort of friend.
Speaking of traveling, I've found that it's usually way easier to find like-minded people when visiting places that interest us and match our values. But these relationships have the same problem: they're almost exclusively virtual. So in the end it's nice when you're there but it sort of dies when you're not there (which is kind of understandable if it's a new relationship).
Curiously, we often see people way older than we are who enjoy rich social lives. Heck, I think that my parents may actually have more friends and a richer social life than I do even though they live in the countryside and rarely leave their homes lol.
What are your thoughts, experiences, suggestions, whatever else is on your mind?