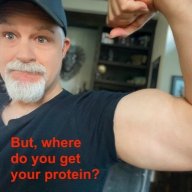 I followed the science; all I found was money.
Staff member
FASTLANE INSIDER
EPIC CONTRIBUTOR
Read Rat-Race Escape!
Read Fastlane!
Read Unscripted!
Summit Attendee
Speedway Pass
Jul 23, 2007
35,646
142,240
So I recently went on an RV roadtrip last month and outside of the "
active shooter
" incident, it was a pretty interesting trip.
To be honest, I'm not sure if I like it or not. Part of me does, another part of me doesn't. I can't quite finger my thoughts.
I enjoyed getting out into nature and experiencing this subculture, even the driving aspect wasn't too bad -- but I'm hesitant about an RV being a huge maintenance and money suck. There's an old saying my friend used to say,
boats make you broke
... (I guess they cost a lot to fix) ... are RV's the same?
As for what I'd buy, I'd definitely would go with a Class-A as I hate towing and hitching shit. The Class-C's are too small.
The thought that one of these huge Class-A's could be snagged for less than a Lamborghini SV has my interest.
On a side note, this could be a great option to accelerate your Fastlane -- instead of living in an expensive apartment or a house, you could hunker down in an RV park, save money, and grind your business away. If I was 22 and single again, it would be a consideration.
BTW, there's an RV show today at Cards Stadium, I'm going down there to take a look.