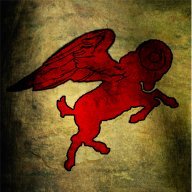 New Contributor
Read Fastlane!
Read Unscripted!
User Power
Value/Post Ratio
180%
Jul 26, 2018
5
9
Hello,
Fastlane forum
!
Happy to be here! My name is Michael and I am from Greece.
Actually, a brilliant nobody, a highly (self)cultured individual, and for 5 years now finally an exemplary scripted specimen.
The short checklist is this:
Pick the most business-irrelevant field for studies: CHECK! - Theoretical mathematics
Follow my passion: CHECK! - Dedicate 12 years from my life (not counting years in school) for self cultivating myself on philosophy, music, history and other "humanities", without having even remotely in mind any indent of ever "capitalizing" on my knowledge.
Drop college: CHECK! – Lost interest on 1st year, mostly (but not only) due to "special" conditions in greek universities: unionism both by professors and by students.
Zero revenue: CHECK! – Being idle (i.e. no work) for many many years and feeding on family sources; although, to my credit, I always have been somewhat ascetic in my needs and costs
Begin rat race: CHECK! – After many years without generating any revenue, finally got employed.
Accelerate in rat race: CHECK! – After 2 years working for a newspaper, I got hired in the biggest media group of Greece and started gaining momentum. Within only 2 years there, I've become administrative manager in one of their companies (bombastic title with enormous responsibilities, lenghy workhours, but laughable return in wage).
Urge to get out of the race right now: CHECK! – In the last year or so, I realized that there is no finish in the rat race. Well, a meaningful finish with actual value that is. So...
Here I am!
In my (re)search for a way out I've stumbled upon
@MJ DeMarco
's books and my view have expanded enormously. He offer me a complete theory for all the incoherent thoughts I had in my mind. And for that I thank him, along other people.
Now, I am making my first stumbling steps on finding a way to establish a business or two, just to see how things work out. Thankfully, my work and my position in the media group is giving me much needed experiences and a safety net to venture into the abyss of entrepreneurship.
Well, I know that "it's never too late to..." is BS, but I am left with no other option. Actually, to be honest and to phrase it correctly, I should have said that I and only I have left myself with no other option but to begin late, VERY VERY MUCH late. But, as we say in Greece: 'you sleep the way you make your bed.' – and I haven't make my bed very well until now...
Anyhow, nice finding you guys here!
Regards,
_
.
/
Michael