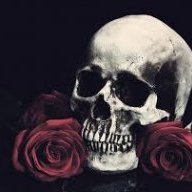 remember that you will die
Read Fastlane!
Read Unscripted!
Speedway Pass
Hey guys, pulling this question from my
Progress Thread
. Wanted to try to get more eyes on it so I can hear some opinions before moving forward.
I'm almost ready to put in my large order for my product and make it all real! Well, maybe.
My product is based on something I found on Etsy that isn't on Amazon. There are similar items, but nothing exactly like it. On Etsy, they are selling for around $50. That's what I'm basing my price off of.
My landed cost will be $22.10 per item. $17.88 for production, $4.22 for freight. I don't want to sell at a loss and not be able to re-order (assuming I get to that point). So to make back my money on the order, I'd have to sell at $60.
I'm worried that price is too high and they won't sell. Am I underestimating the power of Prime? Will people buy for the convenience? Will they buy because there's no real competition on Amazon for this product yet? I've had a lot of interest in the product, but I had it listed at a much lower price before I ran all the numbers. I've already had some pre-orders.
Or I was thinking about skipping FBA and just listing it on Amazon and selling it on my own website to avoid the extra FBA and storage fees. Or just sending a small chunk of the order to FBA at first to see how they sell.
How many people sell on Amazon as well as their own website? How do the sales compare? Am I over thinking this? I finally have the money to order and I don't want to throw it all away.
Thanks for your time everyone.