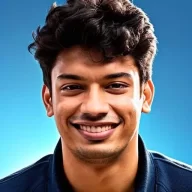 Bronze Contributor
Speedway Pass
User Power
Value/Post Ratio
108%
Jan 2, 2021
297
322
30
I have been writing actively on
Twitter
since January 2022.
Since then, I've written 3900 tweets, 60+ threads and have an audience of 1200+ followers.
I'm not saying I'm an expert in anything on twitter, but I just wanted to share some insights on what I did, how I did it and help people struggling to get started on the platform.
So I figured, I'll start an AMA thread where people can ask questions on writing tweets, growing an audience, threads, how to find your niche, how to make your first $$ there, etc.
I'm not selling you anything.
Just trying to share what I learned
Just post your questions below and I will try my best to answer them.