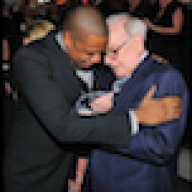 User Power
Value/Post Ratio
300%
Dec 15, 2018
1
3
Hello Ladies and Gents,
My apologies as this probably won't be brief, have a ton of run on sentences, and awful writing.
Today is the day I finally pulled the trigger. I was a longtime lurker and today I ordered "The
Millionaire Fastlane
" so I decided to introduce myself.
A little bit about me:
I am in my early 30s, recently married, and a life long New Yorker. I have been in banking operations for over 10 years and I am tired of "Going to the butcher shop for my meat, I want to become a hunter". Just the other night I went out for a cup of coffee with someone from a startup to basically be vetted for a possible role and last night I went to an interview on a Friday night at 6PM at another bulge bracket for a job I honestly don't want. I am tired of trying to pitch myself and prove my worth to others, I need to start proving my worth to myself.
I am fairly self-aware and the issue I am having is getting started. I am almost at the point where I am contemplating buying a cheap website on shopify exchange to just see if I can build it up or if I can't just take the loss so I'm done action faking.
A lot of the issues I am having is with my self confidence, I feel like I have always been scared to fail and my biggest motivator has always been anger. Frustration festers and festers until I finally say eff this and look to make a change. Lots of my fear also comes from the fact I make a decent salary but I cant "burn my boats" due to the below:
1) I have a decent amount of bad debt and
2) I have my wife under my health insurance.
The reality is I need to just figure out what type of business I want to start. I know that I want it to be a tangible asset or a service that maybe I can scale and can lead to bigger opportunities. I don't want to get into something that has a low barrier to entry and its hard to differentiate myself.
I need to get introspective and really start believing in myself, a lot of the self confidence issues come from living check to check and working at a job where so many people are egotistical and feel self important. I am really good at my job and my client loves but there are no real prospects and the job is not one which sets you up to succeed. I can explain in more detail if anyone is interested.
I love reading a lot of the stuff here because a lot of the people are bright and really look in depth at solving problems.
@biophase
comes to mind and honestly reading some of
@G_Alexander
post made me decide to actually get off my a$$ and join the forum.
Basically I need to start figuring out how to tackle problems. This is the first step I take. Now its time to believe in myself and stop running from a possibility of failure.
Pleasure to join this awesome forum.