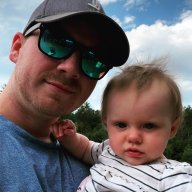 New Contributor
Read Rat-Race Escape!
Read Fastlane!
Read Unscripted!
I have been toying with this idea for 10+ years, and though I have not took a full plunge in to it, I do have some results on a "set it and forget it" website.
I custom coded a website boondockgear.com which takes the Affiliate product feeds from Cabela's and Bass Pro Shops. This is a custom coded website that takes the product feeds from each brand and submits new products to my database and I have a script that posts products to Twitter every 15 minutes. I have a huge presence in Google, and sometimes my listings show up higher than Cabela's/BSP.
This year, the website, with very minimal update effort (less than 40 hours on the year), has generated around $1,400.00.
I don't do anything to market it, outside of Twitter, and the website is 6+ years old.
I've always had an idea to scale this to specific categories based on Keyword research, and brand's product feeds that were readily available to me.
If you look on the website, the search terms at the top, are real people searching for items in the hunting/fishing world. I always think to myself if I just followed through with this yers ago, and made 100 of these websites, the revenue would be $140,000 for the year, given each site performed such as this one.
I will admit I've been lazy and the model is quite lazy and not very helpful, though people are ordering, so I feel as if I am bridging the gap between the consumer and the ultimate seller, than I guess the site isn't as bad as I think.
Managing a custom solution like the one I coded would be a nightmare if I replicated it 100 times, but these numbers really get me wanting to jump in and do so. I have a dozen or so domains reserved for other ideas I have. I mimicked the process with Wordpress, and using the custom import processes for Wordpress, I'd pretty much be able to set those up on Auto-pilot as well.
My question is, is Affiliate Marketing dead? My small sample of results wants me to think no, but also the content solely relies on the product feed from the supplier, and any original content would be bought or sourced out. I simply don't have time to write articles or market many different websites.
Am I crazy to not pursue my idea? It only cost me time to create these, but I've always been skeptical that it'd be worth the time.. Though now, 6+ years later, I do regret not putting at least a dozen of these live.
Does anyone else have any success or similarities? Any input is greatly appreciated.
Revenue from this year with Cabelas/BSP for boondockgear.com