Hello everyone, FIRSTLY - if you do read this to the end - THANKS IN ADVANCE and DEEPLY APPRECIATED
in case you have not seen my intro;
I'm Simon, originally from London, since 1994 successfully made a good living creating skylines of the cities I'm in with spraypaints to music in a matter of minutes for mesmerized tourists and locals alike!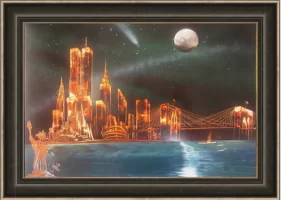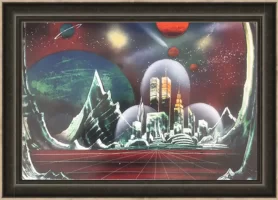 .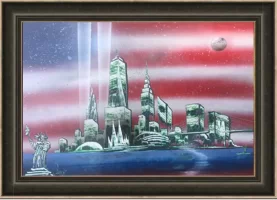 Life pre-Covid WAS very simple, very pure.

​

Find a high traffic tourist location, that did not cause an obstruction and break local laws and perform my art- happy crowds appear - and when I'm finished THEY ask how much and would say - give me what you can afford (after 25 years around the world- I'm no longer a cynical city kid & and mean Parartrooper and know that the vast majority of people are LOVELY) and off they went with their new addition to their home- we all go home happy- simple!

(Having read both of @mjdemarco's books I now know there's a bit of a Sidewalker in me and a combo of slowlaner and and thankfully lots of Fastlane DNA bubbling to get out!)

All was good until CV19 as relocated to Vegas- then lockdown (my life savings had gone to buy a home for my Mum -cash- and fund a kid's multi-media project - the near-global tv-series deals, the stumbling blocks I now need to address and overcome explained in another thread) came and I hunkered down.

I NEEDED to find a way to sell my art online.

SO I used my time wisely and did 2 courses on Udemy, one for Facebook Ads and the other for YouTube Video Ads (both ranked #1 on Udemy)

Also did a great course from a fellow that successfully sells his hanging glass water gardens online - and shares his knowledge of how he grew his Facebook Business Page to 92K followers and some really good info (I thought!) on the power of Facebook Ads.

So I bought exercise books and highlighters and went back to school, after a month or so of intense studying and reviewing,,,,

With my new-found knowledge I did the following:

YouTube:



***

Tried to run a Google Adwords Search Ad for "Do you like Spray Paint Art ?" & another "Original NYC Spaypaint Artist Since 1994" with keywords and negative keywords which I checked in Keyword Planner - the ads did not run (SEE BELOW for the reason)

***

I tried to run some Skippable Instream Video Ads -

that looked like the spray paint video people were going to view but at the very end of my 1 min video the offer to come to see more at my Shopify store.

The first ad did not show for three days - the course and various videos on YT explain it is because YT's Algorithm needs to pick it up then they will run- when they didn't I tired 6 new ads - over the next 2 months and NONE showed.

Got onto the guy that ran the Udemy course and he was a star and took a look at my back end (HEY NOW
)
He could not find the answer and put me onto Google to get the answer.
Lovely lady, after trying for 3 days- said above her pay grade and got Tech Support to take over.
After another week they dropped the BOMB;
I'd innocently said in the ads
"for the first time ever I'm offering my artwork online as trapped in Vegas due to the Corona Virus - so click the link here to see some more designs or ask for a custom made one especially for you today!"
SO three months of 6 iterations, could have been avoided had Google flagged me and explained it to me, a bit of due diligence from their so-called amazing A.I.
The kicker was the next day ALL my ads in the Dashboard were now miraculously flagged!
***
So lesson learned and move forward, I ran a Brand Consideration (to get traffic and date to later retarget these with a Conversion Campaign) and got at $8 a day for 10 days to test and got a 16% View Rate and CPV of 7
cents
which I think are good!?????
(open for feedback here as-everywhere -thanks in advance)
This is where I'm at today, Monday - Labor Day (see what I did there? I spelled as an American - old English hounds can be taught new trixxx
)

TIK TOK:

I have opened a TikTok account and posted a few videos with a short intro then time lapse video of the painting I made for that particular celebrity that is relevant to my style of artwork.

Example J-Lo & ARod as they both are connected to NYC so i painted NYC skylines with their parents flags and then obviously # and @ within the description

I was planning on doing this for many celebs over the coming weeks who are connected to the cities I paint or can paint and following a similar formula - until one or more goes viral -

INSTAGRAM:

Similar procedure here as Tik Tok - do need to post more though and will.

FACEBOOK:



***

Ran a Page Likes Campaign - which I got the CPC down to 23

cents

- which I was very happy with (as some YT videos - always cross reference the course info to get 2nd- fifth opinions)

***

Ran a Conversion Campaign (but very little website traffic) and NO sales or even Abandoned Shopping Cart Visitors

***

Posted what I thought was relevant, cool content with open questions (like you'd ask at a gathering of strangers at say a bar or party to invite conversation) for the past five months and very little engagement, not even slightly touching the G-Spot of Google's Algorithm!!!

***

Ran a Monthly Giveaway - (I listened to a podcast where this 25 yr old who sold his social media company for over a £Billion- explained how FB's organic reach was around 1% if you have lots of engagement- the guys who run the courses I bought said similar too) so I ran Engagement ads.

So read the figures on the backend of Ads Manager that had me salivating 4,369 in a week WOW -

The day before the Giveaway renounced and reminded people on my biz page.

Hardly anyone turned up apart from my friends i grew up with!

So picked myself up, dusted myself down created new posts, and tried again 3 more times and yesterday after running ads at $3 a day for 3 weeks, announcing 24 hours before - 6 people turn up - 5 are my mates from childhood!!!

I NEED help, any advice as to get SALES on my Shopify store that is linked to my FaceBook biz page, I'm floundering fast and time is running out for me.

I just need 5 sales a day to keep the wolf from the door and anything over that will go to funding the kid's project (again that's another post) that will become my main focus (one step at a time- I know MJ is so right when he talks about the process and trusting it)

(I am not here to promote it and break the forum's rules I wish to be respectful and am humbled to be here, where I can ask those who have successfully trod the path and can share with those like me floundering in ignorance and i NEED of a little help)

****

My first question is, do you think it is wise to focus on growing and maintaining my Facebook Fan page?

As I put out a post announcing a Giveaway to people who I paid for via a Likes Campaign

(who supposedly via the granular advertising of the power of Facebook's AI - LOVE graffiti- street art - Banksy- NYC, the Twin Towers - /all VERY relevant to my particular style of spray paint art - as I'm the original NYC Spray paint artist since 94)

and out of 580 followers I get 2-8 engagements!

****

Do you think that Facebook ads are an effective means of getting traffic to my site and ultimately sales? (I get I should create a Productocrasy and will work on content - week by week BUT NEED SALES NOW!) so looking for the best ad bang for my limited buck(s)

****

My next question is, am i taking the correct route with my ads - FIRST get feet in the door of my Shopify store (creating the all important DATA) then run Conversion Ads with BOTH YouTube and Facebook?

****

Finally - THANKS from the bottom of my strawberry tart (that's Cockney Rhyming slang for heart!) for taking your precious time in reading this, for any pertinent advice you can share with me, illuminating the dark, dank areas of my mind and allowing me into the light to share what I have with those who love what I do that don't know I exist YET!

(as I have done so successfully in the physical world - for 25 years all over the world)

PS When I apply what you say, and I get breakthroughs - I'm gonna be reaching out and giving you and painting as I thank you.

PPS As a footnote- a Youtube search for spray paint art - top ten if you set the filter to view count - there's over 135 million views- so there's 'probably' a market out there for me!

All the best, with all the good things you undertake

Simon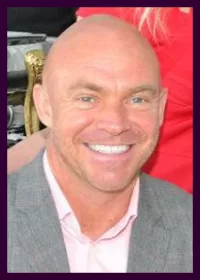 Don't like ads? Remove them while supporting the forum. Subscribe.
Last edited: