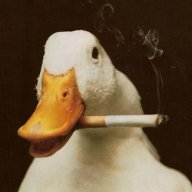 Bronze Contributor
Read Fastlane!
Speedway Pass
User Power
Value/Post Ratio
247%
Mar 28, 2018
131
324
28
Hello everyone!
I will be making a 90 Day Cold Calling challenge where I will call local businesses for 3 months straight on working days.
With this, I hope to change my life so stakes are high...
I will be posting updates at the end of each day.
P.S.This is inspired by
@Vilox
legendary
post
about cold calling and
@Fox
original webdesign
thread
. You both guys are legends.
A bit of background
​
So I started with my business about a year ago before my last year at university.
I messed around with selling websites and Facebook advertising to local businesses.
Even though I have had a bit of success so far (a few clients here and there), it's no where near being a sustainable business and right now I am actually where I started a year ago - without any clients.
Having thought about it a while, I realized that the reason I am not successful is that I am not prospecting consistently...
I might call businesses for a week and then the next two weeks I waste on following up on dead leads and learning how to run a better offer on Facebook even though I don't have any clients.
In my heart I know that I should be reaching out to new businesses but as you all know, our mind is fantastic at procrastinating and making excuses.
No more - I have had enough.
Prove myself that I am worthy of calling myself an entrepreneur by doing something that actually matters.
Develop a routing of prospecting consistently.
Have a sustainable business at the end of 90 days.
If I can achieve these 3
goals
, I will have changed my life. That's the goal.
Challenge Details​
I will be selling websites.
I will call a minimum of 20 new businesses every day (100/week) no matter how many follow up calls I need to do.

That's a minimum of 1200 new businesses contacted at the end of 90 days

I give myself 3 days maximum in which, if for some reason I cannot do the daily calls, I can compensate the next day by calling 40 businesses and the challenge is still on.
Okay, that's it for now.
See you all this upcoming Monday!