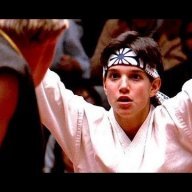 Writing and talking, basically.
Read Fastlane!
Read Unscripted!
Speedway Pass
Hey Fastlaners,

I'm a marketing consultant for B2B technology companies (mostly SaaS). With the recent coronavirus craziness, there's been a huge uptick in requests for done-for-you webinar campaigns. If you've seen a disruption in your sales process, you should definitely consider adding webinars to your customer acquisition channels.

1. Hyper-segmentation - If you're not already segmenting your prospects, this is a great time to start. Having a clear avatar for your webinar (owners at B2C e-commerce companies, for example) will make it much easier to build a compelling presentation.

2. Email, email, email - The easiest way to build a great webinar audience is your opt-in list. But cold email can also be really effective if you've got a strong process and enriched data.

3. One big win - What is the "a-ha" takeaway that your audience should get. In screenwriting, this is the "promise of the premise". There can be multiple components of this win, but you should have a single, clear objective.

4. Content is everything - Front-load your webinar with killer content and make your product/service a key part of the big win, but not the ENTIRE solution. The key is to give actionable best practices that even your customers (especially your customers) want to know.

5. Fast, easy funnels - You only need 3 components for your funnel: landing pages, webinar software, and your email autoresponder/CRM. If your dev team doesn't have the bandwidth to make a landing page quickly, use Leadpages. My favorite "fast and easy" tech stack is Demio, Leadpages, and ActiveCampaign.

6. A "no-brainer" offer - This doesn't mean a discount (I hate discounts). But you want your CTA to be an easy decision. This can mean including a free strategy call, some content bonuses, an extended trial period—get creative.

7. The money is in the followup. You'll definitely make sales on the live call, but IMO the majority of your revenue will come afterward. Sending traffic to the replay, a good nurturing sequence, and retargeting are key here.

If you have any questions, feel free to comment in the thread or shoot me a PM.