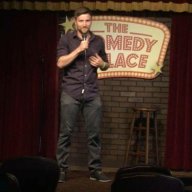 Bronze Contributor
Read Fastlane!
Speedway Pass
User Power
Value/Post Ratio
698%
Apr 21, 2012
63
440
In 2016 I made $55,000 in one month.
I did over $200,000 in 9 months. This was the lowest paying company in that industry as well. If I worked for a different company, that would have been around $750,000 in 9 months.
Then I lost everything.
-----------------------------
My Story
: Grew up with a poor mindset, very limited people, and lots of trauma. I was raised in Bountiful, Utah, where 98% of everyone else was Mormon. My parents divorced and my older brother died, after that I was abandoned and on my own.
Going from house to house, after graduating college, I ended up in low-income housing. I hated seeing how most people around me just sat and watched TV all day, so I sold my TV and never owned one again.
I was making $12 an hour as a 22 year old college graduate (I made money going to school, due to full ride scholarship for academic achievement and low income).
I joined
Millionaire Fastlane
years back but forgot about it until now.
I went to the Philippines for a "Tropical MBA" and met some entrepreneurs and made a website. Came back and was broke so I went and sold cars figuring I needed to learn sales.
First month I was the top salesman. After 8 months, I bought a one way ticket to Thailand to work on my website.
In Thailand and Vietnam, the site only made $100-$200 a month at most. I got severe food poisoning and my gut was ruined. If I ate something, it came out looking the exact same way. I could literally go shit on a plate (graphic) and serve it to someone.
I came home and was going into medical debt. I had nowhere else to turn and my friend in Las Vegas called me and told me I should go sell solar.
I moved there and was fired before I started for pissing off the hiring manager for asking too many questions. After 2 weeks, I was hired by a different office and the rivalry began. I was the number one door-to-door salesman in my office the 2nd or 3rd month.
Then I went to Dallas, Texas and sold my a$$ off. I loved every second of it and I had fierce competition.
A lot of people who had been there for years hadn't sold & installed a megawatt of solar. I did in my first 13.5 months and there was a solar system donated in Mali, Africa in my honor.
At one point in 2016 I was the number one in the country. The lessons I learned on that journey will stay with me forever.
I made $55,000 in one month which increased by "money thermostat" and now basically anything less feels weird.
Surprisingly too, during that time my website grew on its own under the radar to produce $2,000 in profit every month.
----------
Then I completely collapsed.

The only goal I had for the day was to go for a walk for 20 minutes.
A doctor in Austin, TX thought I just had bad Epstein-Barr Virus.
I started getting all these weird marks on my skin.
I moved to San Diego in January of 2017 and was finally diagnosed with Lyme disease, as well as Bartonella, Babesia, and Rocky Mountain Spotted Fever. My immune markers are really low. Rocky Mountain Spotted Fever has a 30% mortality rate. My best friend then killed himself during this time.
I spent every single day for 6 months not knowing if I was going to die and barely able to move. At one point I couldn't even understand written word.
In August of 2017, police showed up at my house and took me to a hospital in San Diego. My friend drove over from Vegas and helped me move back to my original hometown and I'm now in Salt Lake City.
--------
Healing Lyme
I have taken the same mentality I had towards selling doors to healing Lyme, although I will admit I've wanted to give up many times. I thought I knew what difficult was, but I had no idea what that word meant until I got Lyme.
40 hours a week I spend healing, going to the doctor, doing my own IV's, etc.
Each day I sit in my infrared sauna, do a detox bath, eat all my homemade meals (I am in Ketosis), make my tea, inject Ozone (I learned how to do my own IV's), etc.
A lot of people give up but I just can't.
I'm lucky to have saved up the money I made from selling solar to be able to do a lot of things most people in that situation wouldn't be able to do.
------------------
Current Position and Next Moves
Last month I made a little over $4,200 in profit from random side ventures. I am currently typing this while in a detox bath.
My website still on average $1,700 - $2,000 in passive income and I just started dropshipping CBD oil.
I do local dropshipping by getting products and then selling them on Facebook Marketplace (I've even sold products where I just drove to Walmart to buy it right before they came over).
April 23rd, I am planning on moving to Tempe, Arizona.
I'm going to sell solar for a good company that will provide my leads and then I'll have people door knock for me. I used to be 100% referall so I'll use the company leads to get my first sales then start getting paid self-gen.
I made sure they knew that I was sick and that the "old TJ" won't be there but I'll still probably outperform a lot of reps.
I'll keep doing some of the local dropshipping and my website will obviously continue.
Then, I have a friend who has done very well in San Diego who is going to the Canton fair soon and is receiving a big shipment.
I've already scoped out warehouses in Phoenix and once that gets rolling we will get some big products from China to sell.
The guy that has been teaching us this business in LA was doing over $100,000 a month but is so rich that $100,000 a month isn't worth his time anymore.
I'll get a lot more income and then I'll be able to buy stem cells, top medical treatments, have someone cook all my meals, etc.
------------
My Vision
To become a multi-millionaire and then do public speaking and donations to help inspire people to not give up.
I've already done some public speeches, did two stand up
comedy shows
in San Diego with the last minute about Lyme, recorded and played a
Lyme song on Facebook
and also performed live to a support group, and I know I can be the one that "says what needs to be said" since I've already put myself out there.
I want to start a fund or create a way to pay for people's Lyme treatment that cannot afford it, because I know that if they don't get financial help to pay for medical treatment, they have
0% chance
of winning.
I know what I'm capable of. I just need a healthy body to do it. Your mind cannot overcome everything, if your body is messed up you will be disabled because your mind will be broken.
The path to achieving this is to produce high enough value to make millions.
Cliff Notes
-Have risen up and failed several times
-Was the #1 Door-To-Door Solar Salesmen in 2016 for the largest residential solar company in the United States
-Came down hard with Lyme disease and lost everything
-Moving to Tempe, Arizona this month of April to start selling solar again and start up a warehouse for local dropshipping.
-Health is wealth and
NEVER
sacrifice your health to make money, it is not worth it.