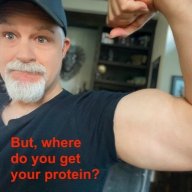 I followed the science; all I found was money.
Staff member
FASTLANE INSIDER
EPIC CONTRIBUTOR
Read Rat-Race Escape!
Read Fastlane!
Read Unscripted!
Summit Attendee
Speedway Pass
Jul 23, 2007
35,646
142,235
My best attempt at a Babylon Bee style article.
As I mentioned on the INSIDE, The
Millionaire Fastlane
website was recently redesigned.
As such, I satired a FIRE success story.
FIRE Success! This 33 year old millionaire retired early on a diet of crickets and food scraps sourced from the local landfill.
www.themillionairefastlane.com
Enjoy!
I had a blast doing it.