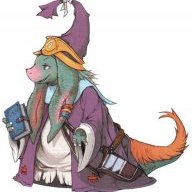 Bronze Contributor
Speedway Pass
User Power
Value/Post Ratio
196%
Oct 1, 2018
108
212
29
Hello, I'm a 24-year-old guy from Italy who's always gone under the nickname Jeix.
Long post up ahead. Enjoy the ride if you wish!
My life so far hasn't been special at all. I graduated from university in February 2017 with a degree in translation and interpreting skills.
Like every person my age, I listened to my father on this, a retired engineer who enjoyed a stable job for 43 years straight. I personally didn't need nor want a degree. I haven't acquired this English proficency through university, I did it by spending my teenage years on the internet.
The first thing that I realized once I graduated was how little my degree was worth it.
Everyone wanted me to get a master's degree (AKA 2 more years in university and probably another 10 grand).
I felt like I was being used by some higher power. Buy this. Good, now buy that. Great, not done yet, buy this thing as well.
And the worst thing of all was that my father was so into it too. He had no problem in cashing 2, 5 or 10 grand for formal education but God forbid I spend €100 on anything else.
In October I got my first job as an estate agent, which has nothing to do with what I studied and certainly did not require a degree.
The job was shit. All I did was go around and ring doorbells.
It payed pretty well for being my first job and I wanted to work because apparently that's what your purpose in life is. I stucked around for 6 months.
Then I read the
millionaire fastlane
and everything changed.
You see, I've been playing card games on a competitive level since forever (mainly Yugioh but also Magic the Gathering). Through the years I've found incredible similarities with how the metagame works and evolves and our lives.
It's as if the principles regulating them are the same, only the context is different.
I haven't read anything prior to 2018. I was one of those guys who can find anything he wants on the internet and, although I still believe it, I now know that I've been missing out on stuff by not reading.
It all started out when my boss wanted me to read "How I raised myself from failure to becoming a successful salesman" by Frank Bettger because apparently that read was mandatory in the agency. After that book, I bought 5 more, most of them in English and including the
millionaire fastlane
.
Ironically, I would have never discovered the book and this forum without the time I spent in the estate agency.
I was honestly overwhelmed.
The main problem was that I didn't know what to do in my life.
I've grown up doing what I was told (in school) although most of the times I would do things my own way.
What could I do? What were my skills?
Great at card games? Err... sure.
Perfect English? Who cares, it's not a skill if the entire world shares it.
Native Italian? Who cares about Italy anyway? Besides, working in translation and interpreting is a neverending chore that has you chasing low-paying clients one after another since your work is already being replaced by machines.
So I took some time off.
I quit my job and bought some books.
A lot of books.
2018 is my first year of really reading books. So far I've read 47 of them.
All kinds of topics too, I've read about digital marketing, learning how to code, economics, finance, success stories from famous entrepreneurs (currently reading Sergio Marchionne's life story) and even some novels.
Did it work?
Let's say yes. I now know what gets my gears turning.
When I was playing card games "full time", the metagame got my gears turning.
I would think of ways to be ahead of the curve, I would know every rule by heart so that I could exploit them with people who didn't.
I loved it.
So what gets my gears turning in life? Entrepreneurship does.
Doing what I was doing with cards but on a bigger scale and with the
goal
of growing a business.
It really does, whenever I see or think of a business I see new ways that I could try out to improve on it.
Of course, I have zero experience on this so it's all thought and means nothing for now but it's a huge improvement on where I was before, on my quest of finding myself.
Great, we've found ourselves. Where to now, captain?
My end
goal
is financial freedom (isn't it everybody's? I guess not since every person my age is so excited about getting a 9-5).
I figured I could start in a field that I already know very well: card game stores or game stores in general where people gather to play card games and such.
There are some problems to this that I must take into account:
- the digital era is approaching. Digital card games cut out a lot of middlemen (printers, distributors and small stores) just like digital music cut out CD stores. If a lot of card games go digital, I'm out of business. This means that I need to figure out a new way of approaching the business which still isn't 100% clear to me.
- the only way to make a big impact with a project like this is to open a franchising network. This requires capital and qualified people. Although people will be found along the way and capital can be built up by starting somewhere, I still need money to start out.
- this last point raises another question: is it worth the trouble? We are in a digital era, why would I spend 20 grand on something that I can probably do digitally, especially given the first point?
The big problem is that I not only suck at programming (I've tried and do not enjoy it one bit) but I'm also imcompetent in the digital field in general.
It's true that skills can be acquired but should I do it by working a 9-5? Or should I just start out by outsourcing and see how it goes?
Back to our game store thing. I've found a person who's giving out his brand in franchising.
He hasn't done it yet and I would be his first franchisee.
Apparently this guy has so much money he even plans on buying the location of each of his stores.
This violates the commandament of control but brings up an interesting dilemma.
This guy has money and experience.
I can use his money to finance my activity under his brand, enjoying his protection while I learn the tricks of the trade.
I can also open multiple stores under his brand while building my personal image of trust with my employees and colleagues.
Once I've repayed him what's due and learned from him everything that I need, I can then move every store out of his brand and open my own, thus regaining control.
This plan can potentially work but still doesn't address the problem of the digital era approaching.
I remember when I was little that every kid on the beach was playing with yugioh cards.
Nowadays kids on the beach play with tablets and smartphones.
This factor CANNOT be ignored but at the same time I lack expertise in other fields to try other stuff.
To make matters worse, I also lack the capital to try other stuff. Supposing I had a good sum of starting money, I could afford to take risks just like Mr. Franchise above is doing.
Working a 9-5 to start things out on my own would:
-take at least 2-3 years of living frugally
-still not teach me the expertise needed to start out, unless I worked in those fields but even then I would have to climb a ladder and I can't do it in that little time. Not to mention that if I wanted to open a supermarket I would have to start out as a stock boy, which wouldn't teach me the managerial skills required to open one.
-still leave me with barely enough money to launch my business, with no backup plan or nest egg
Also: how do you apply the principles of going digital to a project like this? I've thought about opening "a store without the store" and just sell online but competition is fierce because everyone can do it.
Despite all of this, Italy's economic situation is looking more grim every day and there doesn't seem to be anywhere to turn.
So here we are.
These are the doubts that I currently have and the main reason I decided to join the forum after so many months after reading the books (yes, I've read
Unscripted
too).
I'm looking for suggestions and in general I'm here to read other people's stories.
Thank you for reading through all of this and I hope I'll be able to return the favor one day by giving suggestions to you.