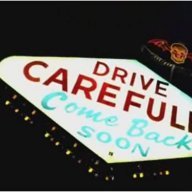 Contributor
Read Fastlane!
User Power
Value/Post Ratio
260%
Jan 30, 2017
15
39
30
Just stumbled upon this site over a Facebook Ad.
#1 Slack Channel for World-Class Entrepreneurs | 10XFactory
Basically a Slack Channel for Entrepreneurs.
I was curious and signed up. Now you have to schedule an appointment where you talk to someone and they check if you are suitable to join.
The signup process is really well made. Makes you invest into the idea of joining the channel and then they'll close you on the phone later on. Cudos to them.
Just wanted to know if anyone here is part of that channel or has anything to say about it.
The
Fastlane Forum
kind of offers the same things for free.