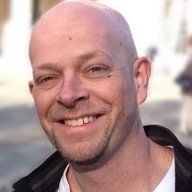 Contributor
FASTLANE INSIDER
Read Fastlane!
Read Unscripted!
Speedway Pass
I was reading an article with some background on the YouTube shooter, and when I read this part about her I was immediately reminded about the
Unscripted
concept that you can not be (too) dependent on one single third party...
Her father, Ismail Aghdam, told media outlets on Tuesday that his daughter made a living from the videos and that she had become increasingly angry about YouTube's Feb. 20 move to demonetize smaller channels. The platform "stopped everything, and now she has no income," he told NBC News. On Wednesday, San Bruno police said they believe her resentment toward YouTube motivated the shooting.