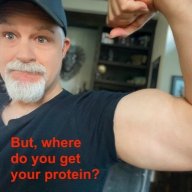 I followed the science; all I found was money.
Staff member
FASTLANE INSIDER
EPIC CONTRIBUTOR
Read Rat-Race Escape!
Read Fastlane!
Read Unscripted!
Summit Attendee
Speedway Pass
Jul 23, 2007
35,315
140,133
Any use this site? I went there today just to see the quality of the questions and the answers thinking maybe it be a good place to promote this site, the unfinished book etc.

I was really shocked to see so much stupidity.

Dumb questions galore. How to write a cover letter? Did I win $50,000? What to wear on my interview? Are these people serious or did I not find the intelligent questions section?