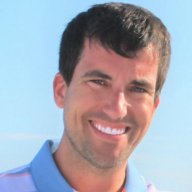 Bronze Contributor
FASTLANE INSIDER
Read Rat-Race Escape!
Read Fastlane!
Read Unscripted!
Speedway Pass
Hi everyone,

Not sure if any of you use a day planner or not, but I utilized Grant Cardone's 10X Day Planner for a long time and recently switched over to MJ's My Fastlane Daily. I'm already starting to feel more effective.

While the 10X Day Planner is good, it is not great like MJ's My Fastlane Daily.

MJ's Fastlane Daily is a lot better than the 10X Planner for the following reasons:

* It allows you to see the big picture (monthly, weekly, yearly goals) and the 10X Planner does not

* It allows you focus on your ONE thing to do everyday (The 10X Planner does not)

* You are reminded of your daily process creation and give ups (The 10X Planner doesn't remind you of these)

* You can see whether or not you are making Kaizen progress everyday (The 10X Planner just tracks your daily successes)

* It is only 1 page (The 10X Planner is 2)

* You can prioritize your top 10 To Dos by Primary and Secondary, rather than just a routine daytime checklist

* Rather than write in a quote on the 10X Planner, MJ has a solid quote on the bottom right corner that is a good reminder for everyone

* If you want to allocate your time or write down your goals, you can just write it all down on the back of the empty page (instead of being forced to allocate your time on the front page and write your goals on the back page in the 10X Planner)

* It's a fraction of the cost

* You get free shipping

* MJ actually cares about you and he doesn't care about making a profit from his day planner

Thank you for all of the value you provide in your daily planner, MJ!