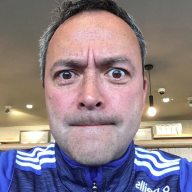 Pick a direction. Get started. Keep going.
Staff member
FASTLANE INSIDER
EPIC CONTRIBUTOR
Read Fastlane!
Speedway Pass
May 20, 2014
14,019
53,273
A manager got tired of his staff spending all their time arguing over who's fault it was when something went wrong.

He wrote a note and kept it in his desk.

Whenever people started pointing fingers he'd pull the note out and show it to them.

There was only a handful of words scribbled on it, but they made a world of difference.

The note said:

"It's my fault."