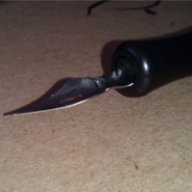 Contributor
Read Fastlane!
I have always been able to blame myself, even for things that might not be my fault at all, with no problem. It never bothered me to feel responsible. My take on it is that if you're responsible for everything then you're the one in control.

Accountability on the other hand... I am still a useless lazy fool, but I will change that.
I was ready to go into a much bigger post but I think i've been able to see things a little differently.

I still have a lot to learn but maybe someone else can express their thoughts here too. This post might be a little unorganized but i'm glad I typed this because it really cleared my head.

How does anyone else feel about this? Does it make you feel like you can change the world? I know I sure want to.