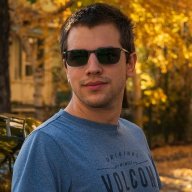 Go all in.
Read Fastlane!
Read Unscripted!
Speedway Pass
User Power
Value/Post Ratio
219%
Oct 26, 2018
699
1,532
Since Bilgefisher hasn't been seen here for the last 5 years, and his thread keeps being active without any update being done on the map, I have copied the whole map and I will update it at least once a week.
Want to be added
? Reply mentioning your country, province/state, city, etc. (at your discretion)
Share us interesting or fun facts about your place !
Google Maps
(read-only)
Argentina
Mendoza Province
Jorge - Mendoza
Australia
ProInvestor
CantWait2
brett_atredback
New South Wales
Raima - Sydney
David - Sydney
Canada
Alberta
Poudda - High River
Nova Scotia
Never1 - Halifax
Ontario
kcbizwoman - North of Toronto
6.0_Bull - Toronto
shummer - Toronto
Québec
Jeff Noel - Rouyn-Noranda
Saskatchewan
TheCoach - Regina
Germany
gebbers
India
Gunshe
Karnataka
kannanmr - Bangalore
Israel
LaughedAt
Malaysia
Borneo Island
chester - Miri, Sarawak
Netherlands
HenkHolland
Nigeria
cidargroup
Portugal
Analyzer
Singapore
Xeon
Slovenia
Dejan M
South Korea
shaunew - (home country Canada)
calm - Daegu
Spain
Beni
United Kingdom
London
Sparky
Wales
jcjsmc - Anglesey
United States
Alabama
Watwood - Huntsville
Arizona
PhxMJ - Phoenix
AJGlobal - Phoenix
Diane Kennedy- Phoenix
SteveO -Scottsdale
BioPhase - Scottsdale
Snowbank - Tucson
Legacy Dad
S928
California
Russ H. - Napa Valley
BeingChewsie - Balboa Island
RE Taipan - Balboa Island
Corrado79 - Santa Monica
Talkintoy - Tracy
Lucky37 - San Diego
SeanS - San Fransisco
BEAR - Sacramento
rzach41 - Chico
DavyB - Santa Clara
bigMako - Southern California
Colorado
Hakrjak - Colorado Springs
Bilgefisher - Fort Collins
czach41 - Fort Collins
BlackHollow - Fort Collins
Delaware
Autospun (Originally from Nairobi Kenya(E.A)) - Bear
Florida
Peter2 - Palm Beach
phlgirl - Jacksonville
Frankjxx - Miami
mrmut - Miami
GettingThere - Central Florida
Igor P. - Daytona Beach
Georgia
CarrieW - Bloomingdale
LarryG and Jessica - Bremen
Startup Steve - Atlanta
Hawaii
Qjet50 - Honolulu
hawaiiloans - Honolulu
zaiteku - Honolulu
Illinois
ErikV10 - St. Charles
Indiana
camski - NE Indiana
Kentucky
KyJoe - Louisville
Maryland
1320Trader - Annapolis
Lobster
Nelow
Michigan
Quagzmort - Mt. Pleasant
Jason_MI
Minnesota
Adam - Minneapolis
Rawr - near Minneapolis
Jbellefeuille - Minneapolis -St. Paul
Mississippi
gebbysmith - Crystal Springs
Montana
AroundTheWorld - Flathead Area
Nebraska
reipro - Lincoln
Nevada
Megan H - Reno
New Jersey
Yankees338 - Northern NJ
DonO - Edison
randallg99
piranha526
Micklee
azzuri
New Mexico
yveskleinsky
wildambitions - Alamogordo
New York
bflbob - Binghamton
triple j - Utica
Wolfgang5150 - Orchard Park (Outside Buffalo)
Merkin Man - Williamsville (Outside Buffalo)
Kevin - Queens
bpk1 - Nassau County
djs13
North Carolina
Luke12321 -Wilkesboro
EasyMoney_in_NC - Wilmington
Aptohosting - Wilmington
Redshft - Greenville
B. Cole - Knotts Island
NateKruse
Ravens_Shadow
Tom.V
Ohio
royemunson -SW Ohio
tbsells - Cincinnati
mozola - Cleveland
michael515 - Cleveland
BLSH - Cleveland
Slim_Jim - Columbus
Pennsylvania
ouie - Philadelphia
taichijedi - Philadelphia
Cheyanne12 - Northeastern
kurtyordy
South Carolina
smackinnon - Tega Cay
South Dakota
BLK85 - Sioux Falls
Tennessee
kelrash - Memphis
JoshuaCurtis - Nashville
stinkerbellelle - Nashville
mini ferrari - Chattanooga
Texas
JesseO & LaurenO - Southern Texas
Tchandy - Central Texas
NoMoneyDown - Central Texas
mvergara_ttu - Central Texas
Z5Films - Austin
Runum - Dallas/Fort Worth
Jill - Dallas
NomadJanet
Raoul Duke - Near San Antonio
Utah
Nate - Provo
Virgin Islands
mizchels - Chelsea
Washington
bflash98 - Seattle
DeBorahBeatty - Walla Walla
Satpoint
Washington DC area (Northern VA, MD)
andviv - Sterling VA
West Virginia
rebates
Wyoming
Peerless
Last edited: