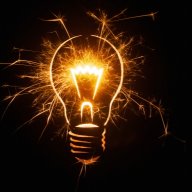 Aut viam inveniam aut faciam.
FASTLANE INSIDER
Read Fastlane!
Read Unscripted!
Speedway Pass
I was wondering when you should start investing in the stock market. How much money should you have left every month to invest in the stock market so that it really pays of?
What do you do with the money before you have that particular amount every month?

Let`s say for example, that you have 1000 bucks left every month . Is it a good idea to invest that money in ETFs or is it better to invest it in your business?

Thanks.
Last edited: