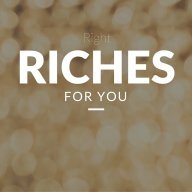 Bronze Contributor
Read Fastlane!
Speedway Pass
Hi all,
I need some help getting my time back from my business. I have an e-commerce business right now in fashion. The products vary in sizes. Think wallets, briefcases and backpacks. I have about a 100 different items. I don't stock many of each. Usually a max of 10. It's not a true
productocracy
.
What I'm doing is bringing in products and selling it cheaper. I sell on my country's version of Amazon and it's been on-going for 5 years. I do no paid searches of any kind. I'll like to continue the business while I pivot to something that is a true
productocracy
.
2 things are sapping away my time and stopping this from being a Fastlane business.
1) The in-bounding process: checking the stocks, taking pictures, writing the copy and uploading them to my retailers.
2) Packing products when an order comes in. Every time orders come in, I'm in a scramble to pack everything. The retailer picks it up from my apartment and sends it to my customers.
Are there any ways to leverage human capital or services to turn this business into a fastlane?
I've heard of 3PL warehouses. What do I need to be aware of?