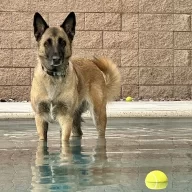 Legendary Contributor
FASTLANE INSIDER
EPIC CONTRIBUTOR
Read Unscripted!
Summit Attendee
Speedway Pass
Jul 25, 2007
8,204
38,312
I've got a dilemma.... I have a 2500sf home in Scottsdale,AZ. It's currently 3br, 2ba. I have enough space to cram in probably another 1000sf on my lot and still have a huge backyard.
Homes in the area are selling for around $220/sf. So my house is worth $550,000 right now. The area does support home prices up to $850k.
Some here is my dilemma on what to build. Give the assumption that every option costs the same to build what do you think would give you the best return?
Separate detached guest house (1bd/1ba/sm. kitchen) w/carport - 400sf
Standard addition, 2 bedroom, jack/jill bath, hometheater room - 650sf
Standard addition, 2 smaller br, jack/jill bath, ht room, 2 car garage - 550sf
Go big, add 1000sf

BTW, I'm estimating about $100/sf to build the additions, no fancy upgrades.