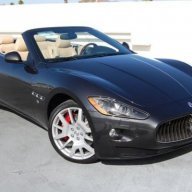 Silver Contributor
Read Fastlane!
Speedway Pass
Hey Fastlaners,

So, I wanted to bring this topic up because I've always had mixed emotions on business plans and planning in general.

Whether you're building a content site, an e-commerce site, a service or an offline business, I'm interested in how you plan.

I'm currently writing up a business plan for an offline business. I'm working off a template but to be honest, never thought I'd ever write or need one. I feel like offline businesses need them. (Although, never wrote one on my past business).

I've been reading about some content sites that sold in the 7 figure range and It really made me wonder how prepared they were, what their plan was like prior to success, if they executed on it, or if their site sort of evolved.

Thoughts?