Disclaimer: If anything that I say in any of my posts is incorrect, please correct me. I am an avid learner, and I can take all constructive criticism.
I didn't know whether to post this in execution or general. Move, if needed.
———————————————————————
I have the feeling that it is very hard not to stumble and do something wrong accidentially.
Headaches include lawsuit trolls, sthealthy and innovation-hindering patent trolls, and taxes.
But let's assume I have a
clear
idea of a great product, how exactly it looks like from the outside, how exactly it is supposed to function, some variants, etc…, but:
I admit that I have absolutely
no clue
about the exact steps on how to build it, automatically mass-manufacture it
properly
, and all those background checks, how these machines work, how to make the machines manufacture it in a certain way, where to get such a machine that manufactures that thing, what to pay attention to, how not to botch one of the >200 things to pay attention to, how not to forget something that seems so obvious, etc.
I barely have any clues about that, but I recently found out that
it might be possible to outsource the entire manufacturing
process to some supplier.
What they need is information about the product design, the features and functionality, and all those outer details, which I have an exact imagination of.
But then I thought:
What if that supplier decides to take my idea and run away with it?
I don't even know which supplier I can trust.
But isn't there a risk that the supplier can rip me off and dash off with my
blue
print
in their hands?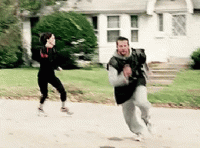 Don't like ads? Remove them while supporting the forum. Subscribe.