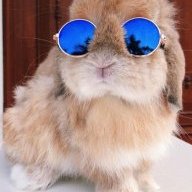 Bronze Contributor
Read Fastlane!
Read Unscripted!
Speedway Pass
User Power
Value/Post Ratio
202%
Jul 2, 2018
204
413
As i turned 19 i took a decent amount of money (for beeing in vocational training at a local tuning parts manufacturer) and bought a Breitling watch.

I did so because i already had a nice car and wanted people to recognize "I am someone" when my car is not around. Yep...

This is how i valued luxury items like a watch in that time.

Fast forward to this day and the struggle i had over the past 6 years i was not wearing this watch for 5 years until recently. But the battery was dead.

So i brought it into a luxury watch store in my city. Turns out the battery leaked and destroyed the mechanic inside the watch.

Now picture me, standing there with the most cozy but not rugged looking jeans, shoes and top i found that morning, inmidst people dressed like they're heading to the opera - where even the salesman drive Porsche at least, wear suits or dresses and obviously expensive watches or jewelry (40k millionaires?).

The lady infront of me is explaining me what's wrong with the watch and that it needs to be send to Breitling directly so that they can repair it. But there's a catch:

Lady: "We need to send your package value insured and Breitling itself will provide you with a costs estimate on what needs to be done to repair your watch."

Me: "And how much would that probably be?"

Lady: "It's 65 € for the value insured package and around 85-150 € for a costs estimate from Breitling. But the value of the watch is sure worth it."

Me: "Yeah, the value of the watch is sure worth it, but my understanding of value is not. I'll take the watch with me again. Thanks for your efforts."

Almost everyone in the store was looking at me, as if they'd pity or belittle me for not spending that "small" amount of money on a watch.

15 years later from buying this watch with superficial intentions, this has become completely irrelevant to me, because my priorities changed. There are so much more useful things that i can do with probably 800-1000 € in my pockets, rather than repairing a thing that shows time and looks nice on my wrist.

So next time you find yourself in an "hostile environment" where you're obviously acting "out of sidewalkers script", take a step back, overcome the uncomfortness of the situation and think "does this really matter to me? or am i doing this for superficial reasons?"

This was a great lesson for me and i'm glad it happened like it did.

I packed the watch back into its box, put it into my wardrobe and never spent a single thought on it again.