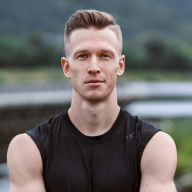 Contributor
Read Fastlane!
Read Unscripted!
Hi there,
firstly I need to really appreciate the
Millionaire Fastlane
and the
Unscripted
books as both helped me to aim my focus the right way (so far I can tell
).
Recently I came up with an idea... I would like to create an internet platform that would connect people with different levels of knowledge in a particular area (already know what that area will be) who would like to share/teach/train others in that area with people who would like to get better in it.
On one hand, I would get customers for the providers via the optimized platform so the provider who is good in something, but not in getting customers, still could get plenty of them. On the other hand, I would like to create a pretty big catalog of these providers with reviews and references. That means that the customer could choose the best fitting provider for him/her (not only by expertize in that particular skill but also by other factors which will be evident from reviews, eg. empathy).
I know "someone is doing that" is not a problem, but as far as I know, there is no such platform in the exact area that I would like to focus on.
CENTS COMMANDMENTS
I was thinking about the idea from a variety of angles and talk about it with some business-interested friends and the outcome is that it meets 4 out of 5
CENTS
Commandments - control, entry, time and scale, but I have no idea if it meets the Commandment of Need (few friends tell me, that it is an amazing idea, but I would still like to really verify that before starting).
I find it quite difficult how to verify if my idea meets the Commandment of Need when I have no real competitor. I've come up with these ideas:

1) To disseminate Google Forms in various facebook groups.
2) To write threads/polls on forums like Quora.
Of course in both points, the form/thread would be created in a way that would help me to discover if there is a demand for my idea.
If anyone had more tips on how to verify the idea, I would be very grateful.
TECHNICAL WORK
Considering the web creation, I am not good in this area and I would like to focus on other things in the business than the technical work.
I've come up with some possibilities:
1) To let some agency/freelancer create the platform for me and pay them for the work done.
2) To find someone who is really good at the technical work and would work on the whole idea with me, I mean like a partner.
I know that both the above-mentioned possibilities have its pros and cons, but I am pretty inexperienced in this area so I am here to please for your advice.
Which of these possibilities do you consider better?
Do you have any recommendations or warnings on this matter?

Many thanks for any response on this thread, I tried to be as brief as possible, but at the same time to mention everything essential, if anything was unclear, I would love to explain it further.
Feel free to contact me via inbox.
Tomas