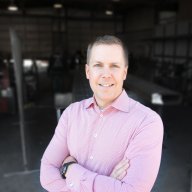 User Power
Value/Post Ratio
258%
Jun 17, 2018
31
80
Today, I attended a speed-networking local Chamber of Commerce Event - called First Fridays. There were over a hundred attendees, all representing different companies, products and services. We spent about 2 mins each pitching who we were, what we did, and what our ask was. After everyone had a turn at the table we would then move to a separate table with new people. You could then spend more time after the event with certain folks if deemed valuable.

I like to attend these events to get to know more business people in my community and find like-minded individuals. I find that there are typically a dozen realtors, promotional product marketing folks, insurance or financial planners, bankers, on-line marketing support services, or other services trying to be sold to business owners. I was trying to glean ideas for the fast lane lifestyle.

I began my introduction's today stating how I am working to become a fast-lane millionaire, and the concept seemed so foreign to most but very intriguing. I would follow-up with a pitch to read or download MJ's books.

I like to get to know others through these events, and utilize many of the services and products being represented by the participant's businesses. In fact, today I signed up for Sam's Club via a representative at the activity.

I encourage those on the forum who may be seeking new business ideas to attend local chamber events and you may find a couple of gem folks to be mentors, business partners, or like-minded friends. It is also a great way to get involved with community development, service opportunities, and overall give back to others who may be seeking the fast lane.