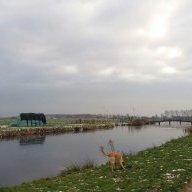 New Contributor
Read Fastlane!
Read Unscripted!
At my work I may have the opportunity to get an education/learnig course. I know this is slowlane but as I dont have a good worked out plan yet I can't quit my job. My going-entrepeneur-thoughts are as young as max 2 months in which I read
TMF
and
unscripted
and listened to ''the miracle morning''. Besides that gathered some plans/posiblilties etc. Enough of explaining, back to question....
(This education or learning course I could get does not have to got me stuck at my job, no obligations so far).
My thought; This could give me a opportunity to learn something with a free provided course and maybe even payed free time to learn. So I was thinking about some kind of ICT course. My question here is; What is a good course to learn about ICT which is the most valuable for a entrepeneur (and is also valuable in the ICT-world but thats prio 2). For instance, I allready have some web based business idea's which need some web building knowledge. And maybe a app which supports the website (or vice versa) I don't need very specific info like take that course at that school or something but more like; learn this type of coding, learn about java, learn about.... Then I search for learning courses.
Allready thanks for reading and maybe replying!