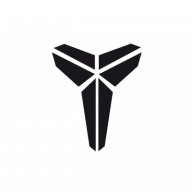 Entrepreneur
Read Fastlane!
Read Unscripted!
Speedway Pass
User Power
Value/Post Ratio
410%
Apr 14, 2017
239
980
Last weekend I decided that I either need to get a part time job or hustle to make enough money flipping items from craigslist that would match a full time job (the reason I made it a full time job challenge was because I wanted to push myself). I need the money for my business even though sales are coming in and to keep from using business profits for food and anything I need monthly.
My dad and I were talking and I told him if I can't make a full time wage this week for five days hustling or with ecommerce that I'm going to get a part time job...but if I sold enough this week to match that number (400$ a week @ 10/hr full time) then I'll continue to do that...
I'm already past 400$ profit
and it's only Wednesday. It's nothing crazy but it beats working at the grocery store or driving tires around hating my life all week for 8$/hr after taxes.
The reason? I may or may not have figured out how the commandment of Entry fits into flipping.
Last Saturday I saw an item on the side of the road in my neighborhood and figured I'd try to sell it on craigslist or Facebook marketplace. I picked it up and brought it home to take pictures.
On Monday it sold for 100$ (40$ for delivering it).
On Tuesday I started out the day by looking just at iphones to flip. All the prices were hard to negotiate at and I had a really hard time getting anywhere with it. I eventually met a guy to buy an iphone and when I got there and talked to him I realized he was flipping iphones as a side hustle too. I checked the phone and it had a bunch wrong with it so I told him I wasn't feeling it and left without it. (I still hit my
goal
yesterday because I hit 150$ profit from ecommerce)
When I got home it hit me...flipping iphones is
easy
. There is no barrier to entry. They are small, light, and everyone has one.
Flipping large, hard to pick up products?
How many people have the time or a large trailer available to go pick up large entertainment centers (just an example) as soon as they are put up for sale? Seemed like a barrier to entry.
Today I picked up another item that was listed as free on Craigslist. Took me about an hour to get there and back. Got pictures and listed it earlier today for 140$. I'm dropping it off tomorrow for 180$ cash.
So far I'm at 402$ profit with everything (gas) accounted for.
Hopefully this helps someone out there like other's posts here have helped me.
You can apply one if not all of MJ's
CENTS
commandments to just about anything.
No excuses!!
Last edited: