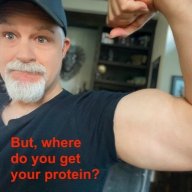 I followed the science; all I found was money.
Staff member
FASTLANE INSIDER
EPIC CONTRIBUTOR
Read Rat-Race Escape!
Read Fastlane!
Read Unscripted!
Summit Attendee
Speedway Pass
User Power
Value/Post Ratio
441%
Jul 23, 2007
37,450
165,187
This is more of a rant, but if you want to comment on your BookBub experience, please do so.
I've had
TMF
featured in BookBub once a few years back as a "loss leader" to find new readers.
Then I tried to get
Unscripted
featured three times, and despite hundreds of reviews, continue to get rejected.
So I looked at my latest BookBub promotional email today and saw they were promoting Nora Roberts, who has sold billions of books and
is already worth nearly HALF A BILLION dollars.
So awesome to hear that BookBub is willing to slot a billionaire author's books over, say, someone like
@ChickenHawk
who is simply trying to manage a career. In other words, you can bet she snagged a slot over someone who legitimately could have used the exposure.
Glad BookBub's priorities are to help near-billionaire authors actually become billionaires.
Reminds me of Amazon and their love affair with Ken Follett ... another author who doesn't need more help selling books, but never fail, Amazon puts him front and center EVERY. SINGLE. DAY.
SMH.