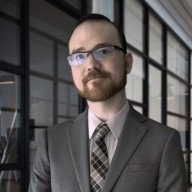 Gold Contributor
Read Fastlane!
Read Unscripted!
Speedway Pass
User Power
Value/Post Ratio
161%
Aug 17, 2016
794
1,277
37
So , roughly speaking i'm going the manufacture / import route for an actual physical product , right now as far as "actual stuff i'm doing to move me toward my
goals
" i've started flipping things / selling old junk around the house
As far as education however , i've broken this down into 4 areas and then further taken those and tried to figure out what can or should be outsourced , if anyone has any insight or ideas or constructive criticism i'd be much abliged.
so to pull this off front to back i've got 4 broad areas where I need to learn and develop skills as far as I can tell
skills needed:
1.marketing research / finding a product
2.find a source / manufacturer and importing
3. sales / writing copy / marketing
4. accounting / other nuts and bolts nitty gritty (filing for a business licence / compliance / taxes)
tasks to be outsourced from above (or that could be outsourced but maybe shouldn't be?) :
1. A. CAD (design of changes or product) ,
1.B. using pre existing software to help market research
2.A. customs broker in country of manufacture?
3.A. all of this? almost all of this? , do I only need to know "whats happening and why" and then I pay someone else to write it and do the leg work?
4.A. software solutions? (using fulfillment warehouses and then just having a CPA look through things quarterly?)