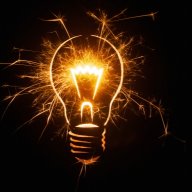 Aut viam inveniam aut faciam.
FASTLANE INSIDER
Read Fastlane!
Read Unscripted!
Speedway Pass
I am quite new in this forum and so far I find that there is a ton of great tips and tricks, really helpful information. But I have a problem: the more I read, the more frustrated I get.

Every thread is like the door to the world of possibilities, businesses you could start and so on. The problem is, that I don't really have a business idea at the moment. When I start reading on the forum, I get two or three new ones each day.

Now I am at the point, that I just can't decide, what to do. Do you have some tips, how I can overcome my decision paralysis? I just can't decide, which kind of business I should start and I also can't decide about the niche. There are just too many options. When I choose one idea (and all the benefits, that come with it), I am at the same time rejecting all the other ideas (and their benefits). This triggers an extreme amount of loss aversion in my mind, which leads to paralysis.
Did you know your niche before you searched for a need or did you just aimlessly search for any need? Did you have multiple ideas, when you started and how did you decide, which idea to choose? How did you choose?

Thanks.