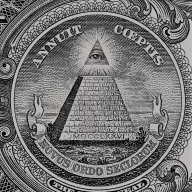 Contributor
Read Fastlane!
Read Unscripted!
User Power
Value/Post Ratio
263%
Sep 28, 2017
19
50
I stumbled across this article and it immediately brought me back to my first "aha moment" when reading
Unscripted
. The simple but profound realization that we don't have to trade five days of our time slaving away in exchange for two days of freedom. This five days on, two days off rule, is not a natural law handed down from the heavens, but a cultural norm established to get the most out of each worker bee in the hive.
If you grasp MJ's logic of how society's weekend/weekday pattern is really a culturally reinforced illusion, this article takes the next natural step.
"Time as we think of it isn't innate to the natural world; it's a manmade construct intended to describe, monitor, and control industry and individual production...all units of time are arbitrary inventions used for industrial means."
"We take this concept of time, this amorphous entity, and translate it into one of the most objective tangible entities: money," says Robert Levine, psychology professor at California State University-Fresno and author of
A Geography of Time
. "A person gets paid by the hour; a lawyer gets paid by the minute."
In taking the Fast Lane approach, we not only avoid the week/weekend philosophy, but the established view of measured time = labor units = money. By unchaining ourselves from a dependency on time for additional wealth, we sidestep the entire concept of time as a tool for measuring production and the eight hour workdays and Facebook "flicks" that go along with it.
Full article here:
Time is a human-made invention that controls how we work