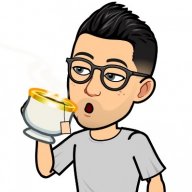 The Tea Guy
FASTLANE INSIDER
Read Fastlane!
Summit Attendee
Speedway Pass
User Power
Value/Post Ratio
347%
Aug 25, 2014
451
1,567
32
In the spirit of continual fastlane mentality development, the concept of providing value should permeate everything around you. Friendships, customers, jobs, business, you name it - there is value to be served on a platter.
Interestingly enough, providing interpersonal value follows a similar template to providing value in business. Many members of this forum embody value adding until it bleeds through their pores, but for a large portion of the population, it is not a natural response. The challenge plans to address this issue and change the way we think about providing value.
The Challenge
1. Provide direct value to at least 1 person a day.
2. Value add cannot be monetary based (Many people use money as a means to mask their lack of value. Paying for lunch does not count.)
2. Recognize your value add, how it develops stronger relationships, and improves
real
personal value in the eyes of others (very similar to building a business and reoccuring customers).
The Goal
1. To strengthen the mentality of adding value to people's lives.
2. Build your interpersonal brand (How do people view/perceive you?)
3. Fulfill the human need for contribution (
@Kung Fu Steve
This one's for you!)
4. Change a life in the process.
With that said, it can be the smallest to a life changing value add. It can be as little as making someone smile, to helping someone move. Ultimately, you just want to make someone's life a bit better than it was when they woke up.
Feel free to post any value adds that occur in your day to day!
What value have you added today?