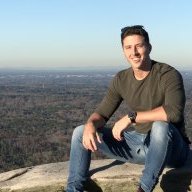 Act. Then Adapt.
FASTLANE INSIDER
Read Fastlane!
Read Unscripted!
Speedway Pass
Nov 15, 2016
489
1,072
27
If you sell anything, you know that reviews make a huge difference. Especially on Amazon.
Nowadays, getting people to leave feedback seems to be getting harder - so I wanted to start this thread for people to share their approach, learn, and grow.
I'll give some of my own input and advice, but I am by no means a shining example.
I haven't done nearly the amount of split testing and optimization that I should have done over the past few years.
The obvious but important pieces
:
The most important piece of the puzzle is product/service quality. You need to under-promise and OVER-deliver.

This can come in the form of surprises inside the product packaging / free bonus values that the customer didn't expect to receive (can be in the form of email content as well)

For email: Be direct and get to the point. When it comes time to request a review, don't skirt around it and attempt to pull every emotional string that you can before they are even aware of the email's purpose. Let them know what you're after.

Also, avoid it being the first and only email you send them. Give a few high value emails beforehand and make sure they've had the product for around a week before sending the request.

Be personal and make sure that you communicate how much you value them as customers.
Relate the impact that a review has on your small business and the gratitude you have for those who leave reviews / how it makes you feel.

If you're a small business, don't be afraid to admit it. People will be more likely to show lenience before leaving a negative review (and reach out to you) and feel better about leaving a positive review.

Communicate that you're there to help if they have any problems.
My favorite way to get extra reviews
:
Do a giveaway to existing customers. In order to win, they have to do two things:
Tell you what they love about your product
Tell you why ____ is important to you?

Whatever category they are purchasing the product in, ask them why that thing is important to them if it's appropriate.

(Optional) send a photo with the product. This one depends on how valuable the giveaway is since it's higher effort.
Only ask for their address after they respond
. Don't get it ahead of time.
This opens up the opportunity for you to say something along the lines of, "Thank you so much for your kind words! It really means a lot. I've sent out __ and it should arrive in ___ days… If you have a second, would you mind sharing your feedback by clicking this link? You could just copy and paste your previous message and it will only take a minute
"
That's not exactly what I send, but it's the rough idea since I'm on limited time.
So…
What has and hasn't worked for you? What is likely to make you leave a review?
Please share in this thread! I'm sure it will help a lot of people out. Myself included