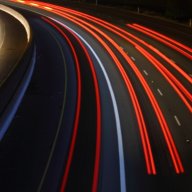 New Contributor
Read Fastlane!
User Power
Value/Post Ratio
122%
Feb 11, 2023
9
11
Do you find yourself struggling to stay focused on your work and constantly getting distracted by
social media
and other websites? Well me too. But there are solutions that can help you break free from this cycle of distraction and improve your productivity.
I recently discovered a technique that has helped me stay more focused on my work. The key is to compartmentalize distractions and create separate environments for work and play on my PC.
One effective solution is to use web apps, a simple feature found in almost any web browser that lets you use any website as if it were a desktop app. By using this feature on your most frequently visited sites, you can easily switch between them without getting lost in a sea of tabs. Here's a helpful guide on how to use web apps:
How to Make a Website into a Windows 10 App
.
But why stop there? Another useful feature you can use is Windows' built-in system of Different Desktops. With just a few keystrokes (Win + Tab), you can open a new desktop and divide your PC into two different environments: one for work and one for distractions.
Here are a few tips to make the most of this feature:
Customize your desktops to suit your needs. On your work desktop, keep only the applications and tools you need to get your work done, while on your distraction desktop, keep all the apps and websites that you find yourself getting lost in.
Use hotkeys to switch between desktops quickly. Win + Ctrl + Arrow keys allows you to switch between desktops with lightning speed.
Make sure to set clear boundaries between your work and distraction desktops. Use your work desktop exclusively for work-related tasks, and use your distraction desktop only during designated break times.
Experiment with different layouts and configurations until you find what works best for you. Don't be afraid to adjust and fine-tune your setup until you achieve optimal productivity it took me longer then I'd like to admit to find what apps are good as webapps and which aren't.
By using web apps and different desktops, I was able to create a system that works for me and helps me stay productive throughout the day. So if you're struggling with distractions, give this method a try and tell me if it works for you too!
P.S: If you struggle with your task management I also recommend the GSD system I found on this post:
Do you constantly struggle to stay on task throughout the day? Are you overwhelmed by the amount of things you need to do with your business or the launch process? Have you tried "productivity" systems but fail to keep up with them or use them over time? *Note: I am not selling you shit, so...
www.thefastlaneforum.com