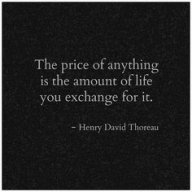 Bronze Contributor
Read Fastlane!
Read Unscripted!
Speedway Pass
User Power
Value/Post Ratio
220%
Apr 4, 2015
51
112

This was at the top of my screen when I hit
Fastlane Forum
today.
The non-intrusive nature of the request and the fact that it was genuine - not a content blocking fake 'request' - made me WANT to turn the adblock off.
Usually when I hit an article on Forbes I get blocked from seeing it and now I actually have a hatred for Forbes.
What is the psychology behind these big companies alienating what I guess to be a vast majority of ad-blocking users for the sake of a small revenue gain from the ones that turn it off?
Also has anyone got any more things a company does that alienates users? Would be good to get a checklist going of things to avoid.
A