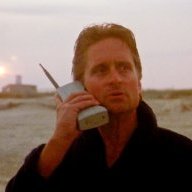 User Power
Value/Post Ratio
192%
Oct 28, 2015
13
25
29
This is something I have recently been combing though in my mind. This line of thinking was inspired by Ayn Rand. I have been reading her non-fiction work for years, and recently have started Atlas Shrugged. For those of you who aren't familiar with Rand, I suggest you spend some time googling her.

Anyways, her work has lead me to think about success and motivation in a new way. I always found myself struggling with the question of "Why bother?" when thinking about achievement, especially financially and in the business world. Of course we all understand that it is better to be rich than poor, and that money does, in many ways, afford you to become happier- but that type of a "why" if you will, always left me sort of motivated, but not as motivated as I would like.

So after reading Rand's work I am now looking at achievement and success as a question of morality. Is it immoral to have the ability to achieve great wealth, but for whatever reason, not do it? I am starting to think so.

I believe now that the only moral way to live is to strive for achievement in any way possible. It is immoral to just exist and get by, or do fairly well but not push it as far as possible. Why? Because by doing so you are short-changing humanity. If you do not push as hard as possible for achievement, you are no better than the person who steals from someone else - because essentially this is what you are doing.

Suppose you have the ability (mental or otherwise) to build a company that would in the future hire 100 people. Suppose that you decide that you already have enough with your small internet business, and that you don't want to put yourself through the trouble of growing to that size. Too much stress, too much time, too much effort. And besides, you are doing very well on your own as it is! Why rock the boat?

Now suppose you need to go to those 100 people one by one, and explain to them that although you could build a company which would hire them and pay them a salary that is better than what they are earning now, and they they could eventually have a stock option, and that they would be able to improve their live significantly by coming to work for you... that you have decided not to bother.

I say that is immoral.

Striving for achievement financially and in business is the most moral thing you can do. This is totally contrary to what our schools teach, what politicians preach, and what popular culture would have you believe. They teach that money is the root of all evil, and that its easier for a camel to pass through the eye of a needle than for a rich man to enter heaven.

That way of thinking is completely backwards. Don't be immoral. Achieve!