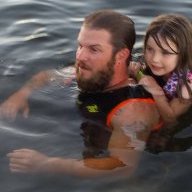 Tinker
Read Fastlane!
Read Unscripted!
Speedway Pass
Hey all!
Travis MacLaren here in rainy Seattle WA. I am a home shop tinker/inventor and I have worked many jobs in many fields in my 42 years. I am along time frustrated slowlaner who has seen the fraud of the system for decades and have let the responsibilities of my life cage my mind and keep me scripted. ("But I need this job" "My kids" " My child support" etc etc etc)
I am stepping in to this new journey with open eyes and a much better perspective. Just left my job of 7 years to help systematize and grow my fiancées diet/nutrition business and then not entirely sure yet. Not afraid of the change (or any really) but it is still a heck of a leap.
Ready to take the reigns and change some lives!
Thanks
@MJ DeMarco
Last edited: