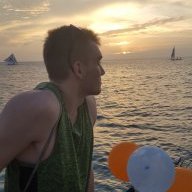 Silver Contributor
Read Fastlane!
Read Unscripted!
Speedway Pass
Intro: Your job affects your personal relationships, health and happiness. It's very hard to be happy if your job sucks. People doing what they love tend to take better care of themselves, and overall are more happy.


I work as a mechanical engineer and find my work to be very boring and unfulfilling. No human interaction, just sitting in front of a computer all day.

The nice part about my work is the ability to work remotely, meaning 8 hours locked inside a room or sometimes coffee shop / library. For some people it can be a dream job - not needing to wake up 8 am and fight the traffic, and it also provides me with very good leverage on time, but big aspect of my work I am missing is simply human interaction.

I have hard time staying sane. Working on an online business can be a very lonely endeavour + me working remotely makes it even harder to socialize at all


What is the best job to get for a young aspiring entrepreneur? I am a social person, want to talk to people, and work in environment with 50:50 ratio of man to woman.

Would sales be a good bet? If yes, what type? The pay doesn't matter as much, as the fact as finding the work enjoyable. Preferably a job with potential to make a lot of money.

Another big aspect I am looking for is having time to work on a business after work. So flexibility is a must

I am 22 years old if anyone wondering, and have an engineering diploma.



EDIT: Mistake in the tittle. I meant "aspiring" entrepreneur.
Last edited: