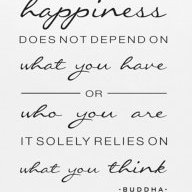 Be in the Moment
FASTLANE INSIDER
Speedway Pass
Guy Kawasaki cuts to the chase in his book, The Art of the Start.
It is no-nonsense, easy to read, and entertaining.
Kawasaki divides his book into 5 basic sections:
Causation
Articulation
Activation
Proliferation
Obligation
PART ONE - CAUSATION
I had to look up causation in the dictionary… it is one of those words that doesn't really pack a punch - I wondered if it even really had a meaning. Turns out, it does! Go figure.
I found, "the act of causing something to happen.â€
Well, okay. I guess that would be the art of starting. Still seems like a weak word to me, why not CREATION? Sounds too anti-darwin maybe.
At any rate, there are 5 points highlighted for the act of causing something to happen.
Make Meaning - let you motivator be something other than money; make the world a better place.
Make Mantra - scrap the boring and mundane mission statement… keep it simple with a mantra. This section points out the obvious and perhaps unconventional thought that mission statements are boring and ineffective. Compare March of Dimes mission statement,



"March of Dimes researchers, volunteers, educators, outreach workers and advocates work together to give all babies a fighting chance against the threats to their heatlh: prematurity, birth defects, low birthweightâ€​

to a Kawasaki's hypothetical mantra,


"Save Babiesâ€​

Get going - if you wait for perfection you will die waiting.
Define Your Business Model - while the venture should not be motivated by money, it is dead without it.
Weave a MAT (Milestones, Assumptions, and Tasks) - A new venture is built a day at a time - step by step. Use your MAT to guide your actions.
In this first section, we aren't bogged down in analysis and overwhelming tasks such as writing business plans and conducting market research. Kawasaki jolts you out of analysis paralysis and into your venture.
In one of my favorite quotes, Kawasaki states,
"What you should do is (a) rein in your anal tendency to craft a document and (b) implement.â€
Next up… ARTICULATION.