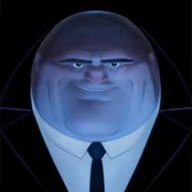 Bronze Contributor
Read Fastlane!
Read Unscripted!
Speedway Pass
Yes I know, it's that time again. Tax season. Time to open your wallet and give Uncle Sam his cut for "keeping you safe" or whatever mystical bs they come up with. They want to vacuum every single nickel and dime that they are owned.

Now I know that many of us have crypto gains and I want to ask questions to serious people who either are accountants, tax lawyers, or people with a lot of experience in the field.

I know that crypto counts as property and over one year counts as long-term capital gains.

But what if I transferred one alt-currency to another alt-currency and realized gains this year? Do I pay taxes on the gains or only when I exchange it back into fiat? I've heard so many conflicting sides and I wanted a clear answer. I assume the former.