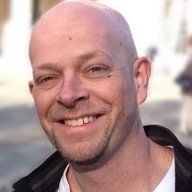 Contributor
FASTLANE INSIDER
Read Fastlane!
Read Unscripted!
Speedway Pass
User Power
Value/Post Ratio
185%
Jan 13, 2018
26
48
49
So I was asked to accompany my significant other to the mall. I dislike going to the mall because of the brainwashing and inundation of big business branding, advertising; Probably not the best entrepreneur to be anti-capitalist, but hey, we all got our beliefs.

So i figured, if I walk through a mall and don't want to be exposed to the insane amount of advertising, special deals, and sales booths, then where to look. Simple thought right? Well staring at the floor is weird; phasing out and looking straight ahead is not that easy or comfortable; so instead, I decided to look at the people.

Yeah, its sounds weird, but it's not something you pay attention to usually, yet there are obvious benefits: you're not exposed to as much corporate advertising anymore, you're not sucked in by special buy 10 get the next for free, and at the same time you're actually properly looking at other people: see what they're dressed like, how they act, etc, give you a lot of useful insight into humanity.

Maybe you think this is a crazy rant, but next time you're in a mall, give it a try.