Guys. It's not a fastlane, but the
profits are exponentially increasing
if you use the right tools with only 1 hour daily time invested. Doubling money monthly is possible with low to high risk.
I would like to keep a track record here of my weekly profits/losses in trading high risk Bitcoin with leverage up to 50x.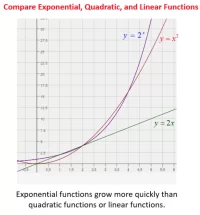 Please don't make this another thread where you discuss pro/contra's of crypto's.
This is my personal journey and you can follow me.
This is not a jump in the dark ocean with some business idea, but a marathon. I'm using my proven trading strategies. You will only see the weekly profit chart here.
No other charts. No other strategies or crypto related news.
I don't care about the news. I'm here for the money by trading. Making bigger numbers - it's all about the numbers & some psychology (fear/greed).
The main reason for posting here, is because I make more
rational trading decisions
if I write it down somewhere. I don't care if you guys think Bitcoin is a scam or not. Money is to be made here if there are opportunities.
Is it a business? - No
Is it consistently profitable - Yes, if you have the
knowledge of risk management, maths/statistics skills & patience
Daily required time:
1 hour
Start investment: $ 5000
Final goal: $ 1 000 000
Expected targets from experience:
doubling monthly (2x the money from the previous month).
DANGERS
Trading Bitcoin with leverage up to 50x.
Losing everything is very possible.
There is an invisible line between gambling & trading. You need to find this line. But it will cost you alot in the beginning. Consider it cheap
Ofcourse, good traders don't lose everything at once
If you gain 4 times and lose 1 time, consider it a huge succes.
Give the fact that I need 1 hour a day, it's a no brainer to continue trading.
Here we go.
Lessons to myself - week 1 to week 4

Green bars: real wallet size status (indicators & EMOTION driven)

White bars: virtual wallet size status if I used my INDICATORS only (missed opportunities)

start of WEEK 1

Start with $ 5000. That's higher than I'm used to trade, but if you want big profits, you should start higher and

stick to your trading strategies consistently. It's a marathon, not a Get Rich Quick sceme.

start of WEEK 2

During the previous week, I did OK. No big moves. Made 60% on a small trading size. The market was unclear. Boring market with low risk/reward ratio.

Lesson learned:

/

Profit:

$ 350

Missed opportunity:

/

start of WEEK 3

Previous week started with a alot of unclear direction. I decided to have patience-unclear direction, let's say 50/50 up or down. This is a moment that a trader has no edge - no trading zone. The price went even higher.

I had to short

because the price was gone too high and all

my indicators were SCREAMING: SHORT this Bitcoin

. I decided to wait more. This is when the market is too euphoric and I become scared to short. I need to get rid of this in the upcoming weeks. It's a shame.

Lesson learned:

trust your indicators consistently. Ignore the sentiment.

Profits:

+$ 200

Missed opportunity:

$ 2000 if I listened to my indicators. My edge: It was a 95% expected succes rate.

start of WEEK 4

Last week price was still going down after the missed short from last week. I decided to wait for a bottom. It looked like the price bottemed out in the short term indicators. I started to long. Got liquidated, $ 550 lost. The price went down even more until it stabilized on a long term bottom. I waited 1 more day to see where it would really bottom out. Ok. It bottomed out. I opened a long position with high leverage. All

my indicators were screaming: LONG this Bitcoin.

It was a safe entry, but after losing yesterday, and the market sentiment is fearfull,

I decided to wait for a second dip to Long, but there was no second dip, the price went up - BECAUSE I was F* SCARED to lose 10% of my capital - to receive an extra 3x. Funny isn't it? - I need to UNLEARN the FEAR of losing 10% of my capital.

What a missed opportunity. Even if I entered, my liquidation price was far away, so, LONG was very safe at this point.

It was a 5% chance that I would lose a second time. The reward was 3x, so mathematically speaking: You NEED TO take this risk. This is when I decided to keep more track record of my trades weekly.


Lesson learned:

trust your indicators consistently. Ignore the sentiment. Lost 10%? Good. That means the price will go even higher after the next dip. Just continue.

Profits:

- $ 550 (loss)

Missed opportunity:

$ 1500 if I listened to my indicators. My edge: It was a 95% expected succes rate.
Last edited: