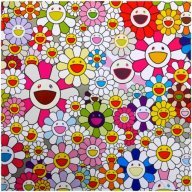 Contributor
Read Fastlane!
Read Unscripted!
User Power
Value/Post Ratio
285%
May 12, 2018
33
94
Hello, fellow fastlaners,
My name is Harper, nice to meet you. I am 15 years old and I live in a small town in Alabama. All my life I have been influenced to get a good education, go to a good college, get a good job, and be a good person. Everywhere I go, old slowlaners ask me about my grades, and I tell them they are good, and they say the same slowlane lectures they always say. Although, this sounded logical at the time, when I was 13 I started to give up on school. We go for 8 hours a day and get no return. It seemed like bullshit even back then and now it is for sure.
I have always been the nerd in my school, so using my nerdiness, I used the internet to express my curiosity. I quickly learned that school is bullshit. From there, I discovered entrepreneurship. In the process of researching about entrepreneurship, I found the
Fastlane Forum
. I then bought
Unscripted
a few months ago and read it, and I just finished it a few days ago. My mind has expanded exponentially. I can't thank MJ for providing this resource at practically no cost.
Anyhow, my plans for this summer break were to fully execute my business, but I have done countless hours of research and reading and it is gonna take longer than 2 months to fully execute a business. So, I guess you could say my summer has been somewhat productive. However, there is still 2 weeks left in summer break for me, and I am gonna try and read
TMF
, Biography of Elon Musk, or How to win friends and influence people.
Anyhow, if anyone can reply to this and give me some tips about executing my business, getting out of the rat race, etc. Please no BS.
Thanks,
Best of luck to you guys,
Harper