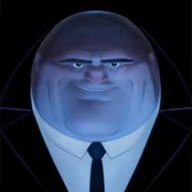 Bronze Contributor
Read Fastlane!
Read Unscripted!
Speedway Pass
Census: 74% of STEM grads don't get STEM jobs
Here it is, a study showing that 74% of STEM graduate with Bachelor's degrees do not work in STEM. Yes, you read that correctly, 74% must either work jobs not pertaining to their field or go on to pursue a higher level of education.
So the next time someone (parents, friends, family, media, anyone) says, "Just get a STEM degree and you'll have a nice cushy job waiting for you." Don't believe it. It's just a myth. The vast majority of students are not doing their work their degree prepares them for. My guess would be that at least half of them work neanderthal jobs that require a high school diploma only.
85% of People Hate Their Jobs, Gallup Poll Says
Also combine this with this article showing 70% of Americans hate their jobs. 85% hate their jobs globally. And a staggering 94% of workers in China and Japan hate their jobs. Long hours, late nights, long commutes, burn out, missing opportunities, missing family, friends, and children. Between the late night zombie meals, the fast food runs, the lack of physical activity, and crashing on the couch to watch 4 hours of television before you wake up and do it again, 5-6 days a week, for the next 30-40 years. Yes folks, it's really that wonderful.
This is why we go Fastlane, to avoid this pitfall. This non-answer. This trap. This rat race. Whatever you call it, you know something is deeply unsettling about it. Something is profoundly wrong. It's not the way you were supposed to live. This is why you're here now. Just let in sink in, the real cost of not having a fastlane is that 7 out of 10 will be miserable their whole lives. Work hard now or suffer long later.
Last edited: