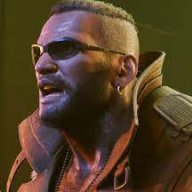 Bronze Contributor
Read Rat-Race Escape!
Read Fastlane!
Read Unscripted!
Speedway Pass
Main Goal:
Start my own game indie (small) development studio.
- Create a Hit Game or one that sells decently well
- Hire staff, design and develop another more complicated game (<- This is neverending)
How?
- Before coming back to join this forum I spent hours upon hours learning the C# programming language and a little bit of Unity. Enough to get me started. I figured I just needed to start or I'll enter the tutorial hell loop or "action faking".
- I'll have no staff. I'll be the Programmer, Designer, Artist & Animator. I'll need to hire a music composer for some music down the road. Mostly everything you see I'll do by hand.
My Tools
I purchased a new
Acer Nitro 5
Laptop. *Upgraded the RAM to 32 GB.* (It works perfectly using the tools below and has enough horse power for development)
I purchased a
Gaomon PD1650
to draw 2D sprites
I bought a license for
Aseprite
to draw the draw sprites. (It's like Photoshop/Paint but built specifically for the pixel art style and 2D animation.)
I bought a license for
Pyxel Edit
to do 2d sprite tile sheets. I may not use it but just draw big scrolling backgrounds for this first game.
A free personal license of
Unity
. If I make a game that gets a $100,000 in revenue then you'll have to pay.
First Project:
A Top down space shooter game like Space Invaders, Ikaruga, and Raiden IV. (Edit: This first project is practice and I'm not selling it.)
I'll post update here in a few minutes of what I did so far.
Last edited: